SaaS ERP
SaaS ERP Services
SaaS is not just a disruptive technology or service but a fundamental shift in creating a better business model. As a result, the ERP market's appetite for SaaS-based cloud solutions is on the rise. This is a boon to the companies which are competing at an unprecedented pace to stay ahead of their peers.
CES offers SaaS based ERP services to manufacturing companies fulfilling their specific transformation needs. Our comprehensive approach has helped customers redefine their business models and reap the benefits of SaaS ERP.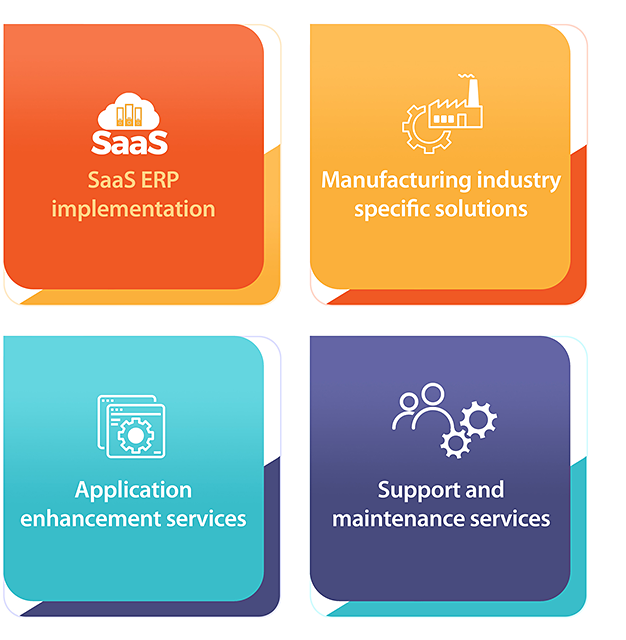 CES offers SaaS ERP services that include
Implementation of SaaS ERP
Manufacturing industry specific solutions
Application enhancement services
Support and maintenance services
Key Benefits
Clear ROI analysis and benefit projection.
Fine-tuned applications for peak performance, high availability, and robust security.
One stop for end-to-end solution and flexi-engagement models.
Accelerators to jump-start cloud enablement.
Pre-built integrations to POS (point of sales) systems, benefit providers, and MES (manufacturing execution systems).
Why CES?
5+ years of experience in providing Oracle and Workday SaaS ERP solution.
Implementation in fixed duration and cost.
1st month-end closure included in our service.
Need-based support, shared support, and dedicated support models available for AMS.
Create a better business model with disruptive SaaS cloud technology, which helps reduce costs and increase efficiency.