Artificial Intelligence
Artificial Intelligence
Informed, Intelligent, and Faster You
In this digital era, IT systems, user devices, and IoT devices produce enormous amounts of data. Traditional methods of applying business intelligence are becoming inadequate to process these unprecedented quantities of data.
Artificial intelligence (AI) and Machine Learning (ML) methods leverage the superior computational capabilities of machines to process large sums of data to find patterns and create associations using sophisticated algorithms.
At CES, we offer a comprehensive framework to implement AI and ML technology across industries, along with deep experience in digital technologies, platforms, and their application to the business. Our AI teams are highly competent in selecting an appropriate algorithm based on the data structure, patterns, and desired outcomes applicable to your needs.
Our AI and ML methods and frameworks have the edge over traditional business intelligence solutions. Our proven capabilities have helped our customers to first analyze complex data with inter-connected entities and attributes, then derive meaningful insights and recommendations.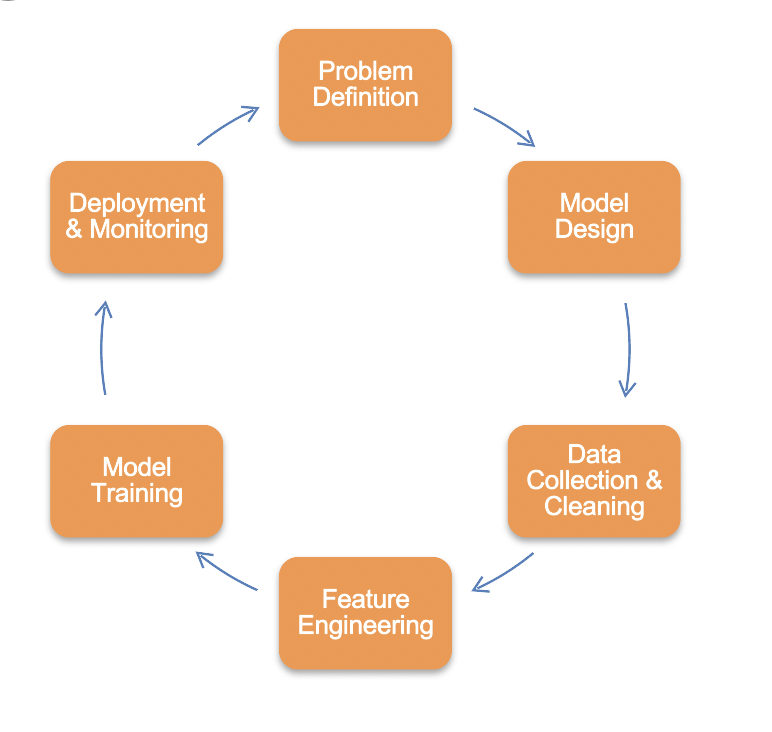 With deep know-how, we deployed AI systems successfully in several fields.

Exploratory Data Analysis (EDA)
EDA determines what useful predictions or insights the existing data can give. This is an exploratory phase where we derive a sense from the data available for your business and requires intense subject matter expertise.

Natural Language Processing / Understanding
Utilizing NLP/NLU technology, we extract common themes from large volumes of text or create bots to reduce the necessary amount of human interaction for customers successfully.

Predictive Analytics
Our proprietary Predictive Analytics can be applied to various fields, such as creating consumer profiles for clients in the financial sector or predicting the best potential hybrid variant of a crop in the agriculture industry.

Computer Vision
With deep learning and the immense processing power available in our network, we can identify and classify images based on a wealth of parameters.

Generative Adversarial Network (GAN)
In image and video processing, we employ a system known as GAN, which pits one AI against another and utilizes the results of their competition to develop winning strategies for the assigned problems quickly. This technology convincingly replaces missing frames or generates new, realistic images based on the patterns studied.

Time Series forecasting
A technique that utilizes historical and current data to predict future values or a specific point in the future over a period of time. By analyzing data that we stored in the past, you make informed decisions aligned with your business strategies. The critical property of a time-series algorithm is the ability to extrapolate patterns outside of the domain of training data.
We achieve AI through various ML and deep learning techniques. Our approach at a very high level consists of three steps:

Data Collection & Structuring
We concentrate on collecting data from verified sources that may be either structured or unstructured. Regardless of the source, our team of experts specializes in converting all of the collected information into a structured data-frame.

Data Enrichment & Cleansing
We offer machine learning and deep learning-based data management solutions designed to deliver reliable data to your business. We perform data enrichment on unstructured, proprietary, and third party data sources, then conduct data standardisation and AI and ML-led data cleansing.

Learning Algorithms & Predictions
The capabilities of CES machine learning are not limited only to visual or mechanical data. Instead, we have developed the means to handle even the most subtle cues, such as human speech.
Our Differentiators

Personalized User Experiences
For personalized solutions, we use various ML and NLP techniques to crunch vast amounts of data to assess needs, preferences, and emotional responses. It offers rich predictive analytics for effective messaging, product recommendations, and marketing campaigns for brands.

Data Augmentation & Data Generation
We use GAN (Generative Adversarial Networks) models to generate new data that augments existing data sets, which helps increase the size of training data sets and reduce overfitting.

Deliver Proactive Support
We build chat-based support that allows real-time communication with customers and enables customer service representatives to address issues and provide aid proactively. It also facilitates collecting customer feedback that can be used for product/service improvement.

Time and Cost Savings
Automated pipelines, model compression, data pre-processing, autoscaling, performance optimization, continuous integration, and deployment are key areas where we focus, helping enterprises save time and cost.

Quality Assurance
We ensure model training is carried out on clean, accurate, and valid data. Continuous evaluation, testing, and re-training of the model help improve its performance.

Scalability
Our solutions and algorithms are designed to be modular and flexible to handle changes in data volumes and complexity.
We design cutting-edge solutions to ensure the most accurate predictions from the data. Ready to explore more about the benefits of predictive and prescriptive analytics?