Corporate Accounting
Corporate Accounting Services
Drive maximum insights and value with our Corporate Accounting services
We offer a full suite of Corporate Accounting services to drive your business forward. Handling activities, from the recording of transactions to preparing financial statements, we consistently focus on timely and accurate delivery. The dedicated accounting team helps you meet SLAs as well as strives for continuous process improvements. Our aim is to help our clients with trusted financial guidance for improved efficiency and growth.
Key Offerings for Corporate Accounting Services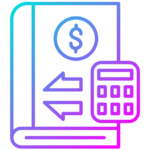 Recording day-to-day cash and reconciling cash/bank account ledgers.
Recording of period-end accruals and amortizations.

Recording of Fixed assets, payroll, etc
Recording of revenue for the period (mgmt. fee, Incentive fee, and other income).

Performing GL activity analysis and resolving the flux differences for P&L and Balance sheet.

Preparing cost center reporting and publishing them to cost center owners.
Preparing Balances sheet schedules for reporting

Providing support to internal and external audit teams.
Preparing financial statements and consolidations.
How We Deliver Value?

Insights
Improve efficiency, quality, and cost reduction with accurate and timely financial insights.

Process Optimization
Continuous process optimization for seamless execution of the end-to-end accounting process.

Expert Team
Reduce the burden on in-house resources and infrastructure with the expert team.
Get in touch with our experts for Corporate Accounting services to gain invaluable insights to improve business performance and manage risk better.