ACUITY
Corporate Action Processing and Management Application
All in One solution to streamline, automate, manage, and support your Corporate Action.
What can Acuity do?
Acuity is a comprehensive corporate action events management application that enables simplified processing and handling of Corporate Action events. It is a robust functional application coupled with a user-friendly web and app-based interface. The solution also handles requests from clients dealing with events outside clearing systems.
Our reliable and customizable Corporate Action management system ensures process efficiency and mitigates risk by significantly reducing manual intervention. We have a dedicated team with over a decade of industry experience.
Reconcile position between custody and accounting platform.
Analytics dashboard with customized reporting
Connectivity
Reconciliation
Accurate reconciliation of positions between account records and custodians.
Processing
Rules-based "Straight Through Processing" with improved rates for mandatory/voluntary CA events.
Manual data scrubbing service to handle unaligned data and create "Golden Copy."
Integration
APIs for seamless integration with data warehouse, trade management, accounting applications, etc.
Dashboard
Productivity analytics for optimal workflow along with standard and customized reporting.
Compliance
SWIFT ISO20022 / ISO15022 and DTCC20022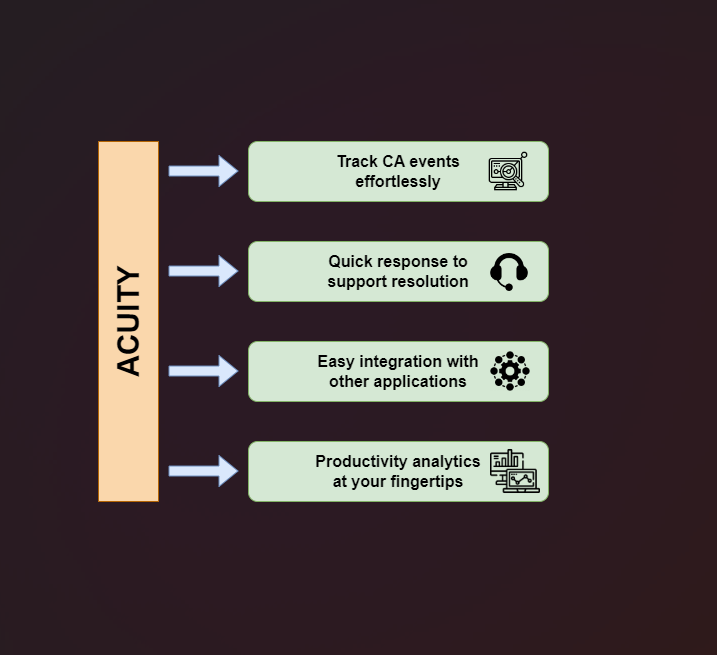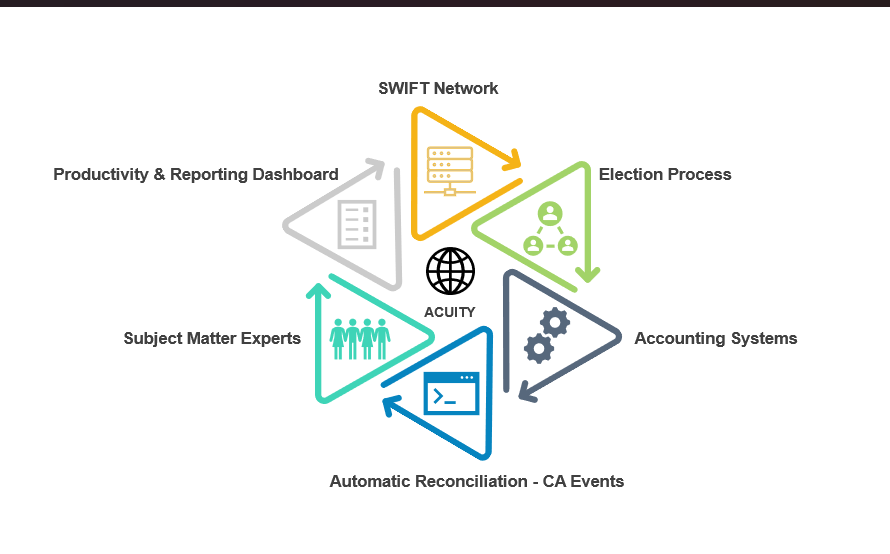 Advantage Acuity
An "all-in-one" application that monitors, tracks, and executes CA events.
AI logic to customize automation rules and eliminate duplicate events.
Detailed analytics with query interfaces for custom reporting.
Maintain Audit trails for all events processed.
Standardize Corporate Action data via a centralized data system.
 Auto assignment of events to analysts based on workload.
Analyst Dashboard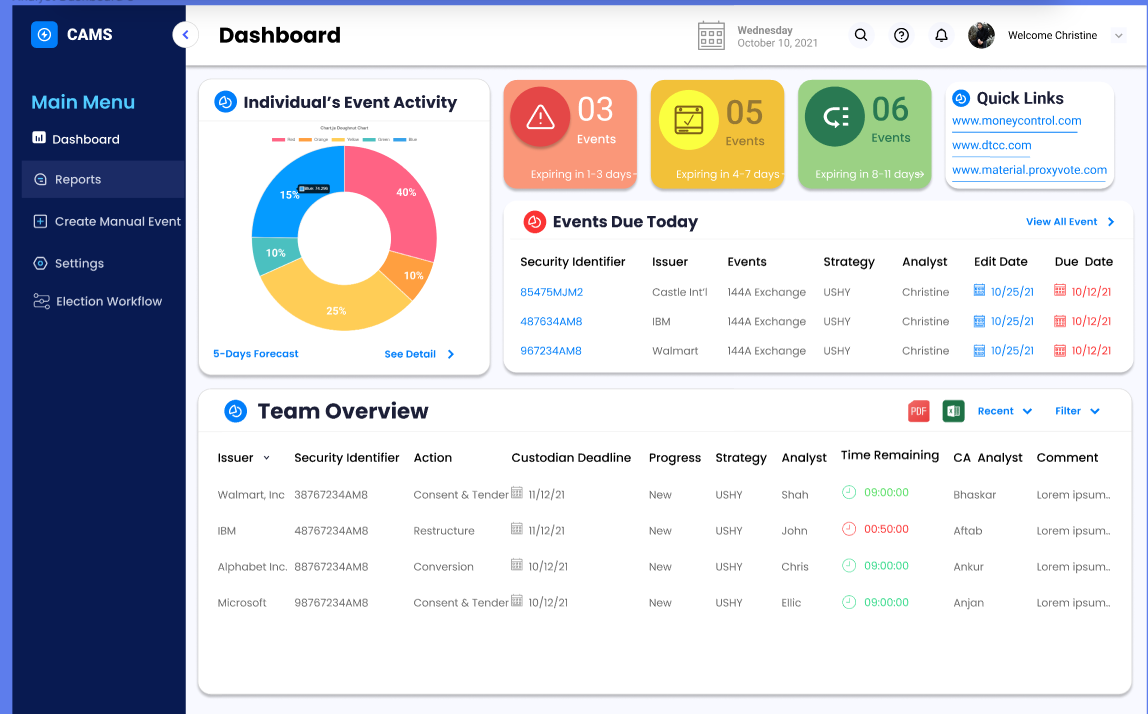 Manager Dashboard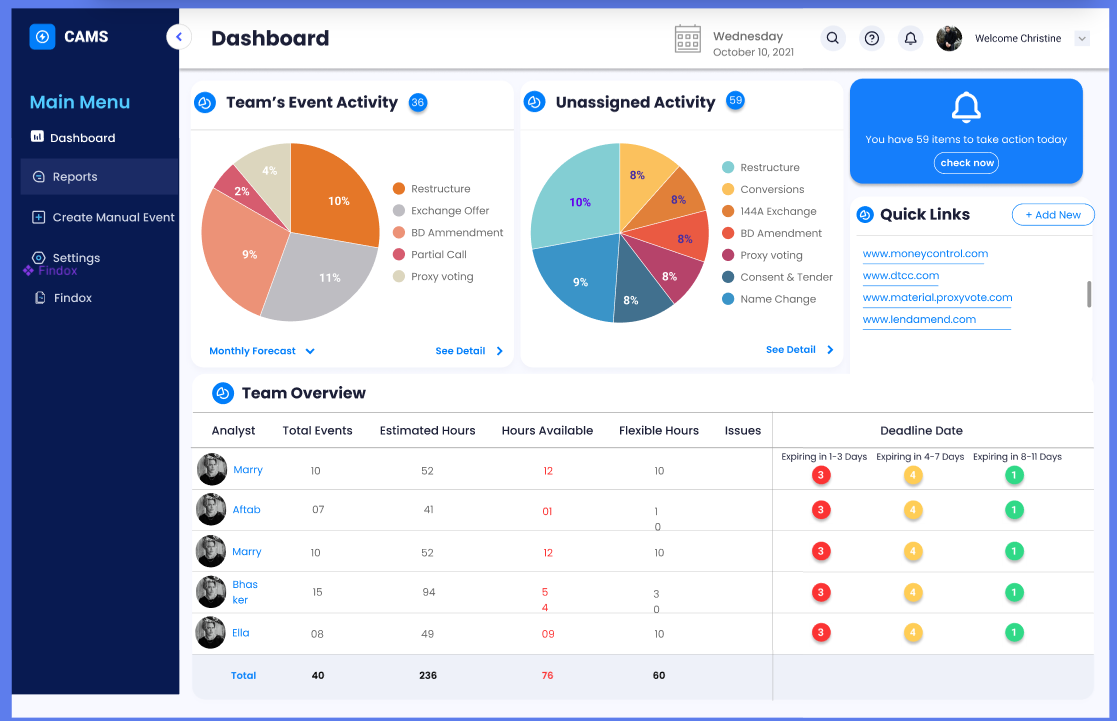 Get started with the new standard in Corporate Action processing. Let us assess and advise you.