Digital Transformation
CES is creating foundations and clearing roadblocks for successful digital transformation for enterprises.
Today's digital landscape is pushing enterprises towards disruptive innovations.
Digital Transformation is helping businesses offer better-than-the-best customer experience. Partnering with experts who can promise and deliver is crucial in embarking on a digital journey.
CES is creating foundations and clearing roadblocks for successful digital transformation for enterprises. We help accelerate our client's digital transformation journey with our expertise and reusable assets.
Our work has not only won us our clients' trust with repeat business, but also gotten us rave reviews and references.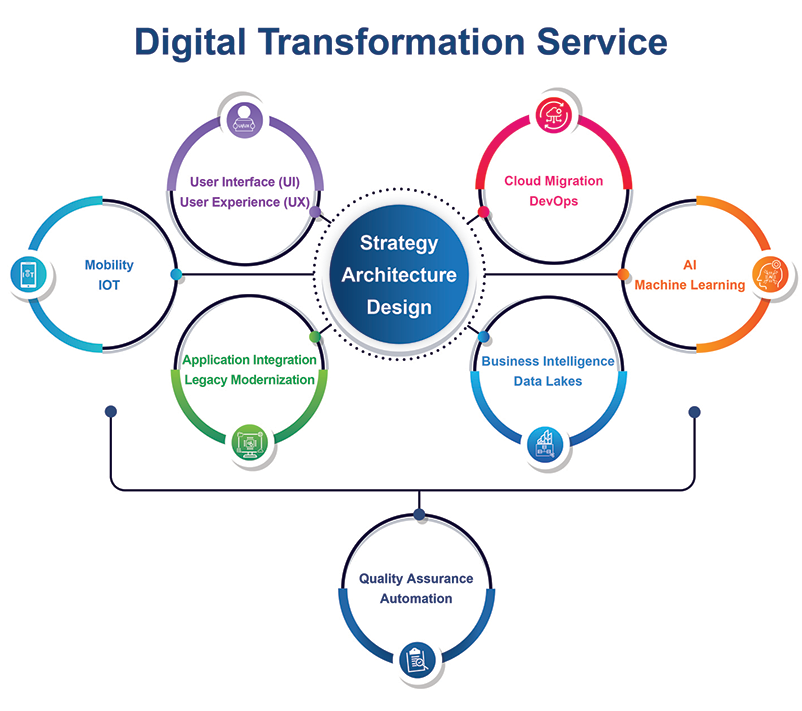 CES adds value to clients through digital transformation by offering the following services: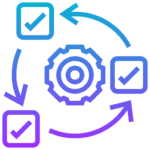 Transformation Strategy (including architecture and design)

User Interface and User Experience (UI/UX)

Mobility and IOT

Application Integration and Legacy Modernization

Cloud Migration and DevOps

Business Intelligence and Data Lakes

AI and Machine Learning

Quality Assurance and Automation
Key Benefits

Leadership
Mature technology thought-leadership to advise on return on your investment

Digital Transformation
One-stop shop for all your digital transformation needs

Deep Expertise
Experienced technology talent pool that can understand your business challenges

Ready-to-use
Ready-to-use accelerators to shorten development cycles and time to market
Why CES?
15+ years of technology modernization and transformation experience
Long-term client engagements
60 days warranty on all the code delivered
Zero cost proof-of-concept
What our clients say

We used consulting services for data Analytics and other cloud migration projects. The overall experience has been good. Will recommend the partner.
- IT Manager, Products, Retail
|
Digital Transformation
All team members that were assigned to work on our projects were well selected.
- Vice President, Enterprise Architecture, IT Services
|
Digital Transformation
CES has become a crucial part of our team and daily workflows. What we like most about them are quick turn times, low costs, and excellent communication.
- Director - Marketing Operations, Retailers
|
Digital Commerce
CES's QA services team and executives have been exceptionally responsive, knowledgeable, and professional. They have considerable in-house expertise in both web apps and mobile apps. Their application testing engineers are learning and growing continuously and easily adapt to our changing needs.
- CTO, Govt/PS/ED
|
Application Testing
It has been a pleasure working with the CES customer portal team. They have delivered functionality beyond what was initially requested and on time.
- IT Product/ Marketing Manager, Retailer
|
Digital Transformation
Collaborate with us on an optimal solution and roadmap for your organization's digital transformation needs.