Order to Cash
Accurate and Efficient Order-to-Cash Process to improve collections, reduce DSOs and bring agility to the O2C cycle.
Streamline the Order-to-Cash (O2C) Cycle
We offer complete order to cash outsourcing services – from Customer Data Management and Invoice Administration to Ledger Account and Receivables Management. Leverage expert resources and smart automation to facilitate O2C workflow optimization, reduce outstanding invoices/ DSOs, improve cash flow and ultimately strengthen the Order-to-Cash cycle of your business.
Service Offerings
With an end-to-end portfolio of O2C services, we offer a solution to automate the complex and labour-intensive Order-to-Cash process, thereby helping you achieve quicker receivables and drive process and cost efficiencies.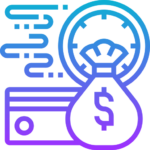 Credit Management
Request credit reports
Communicate credit status and approvals
Maintain all customer accounts
Prepare and mail approval/denial letters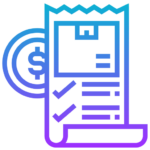 Customer Billing or Invoicing
Maintain customer master data
Post account receivables entries
Generate customer bills
Print/mail customer invoices
Resolve customer billing inquiries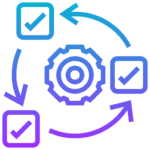 Manage & Process Collections
Post Account Receivables invoices
Prepare account status reports
Research & dissolve A/R discrepancies
Print and Mail collection letter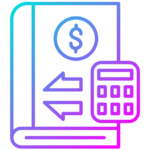 GL Posting & Reporting
Analyze and reconcile short pays
Establish polices and procedures for adjustments
Process write-offs and adjustments
Prepare charge back invoices

Reconciliation
Match the open invoices to reconcile cash
How We Deliver Value?

Improve Cash Flow
Work with experts to help improve cash flow tied to accounts receivable.

Process Optimization
Improve efficiency through workflow optimization.

Reduced Costs
Lower costs by streamlining your complex and multi-step O2C cycle with high operation costs.

Digital Support
Enable agility in your processes by implementing automation.
Automate to Accelerate (Cashflow)
Centipede can automate manual efforts to perform a well-defined Order-to-cash business process. It collects, aggregates, and analyzes order information from the data saved in multiple locations in different formats and ensures that payments are correctly applied to the correct invoices. Automating order processing, invoice generation, payment processing, and cash application provides OTC accuracy and enforces standards throughout the process.
Enable accelerated cash flows and improved DSOs with a dedicated team.