Renewables and Sustainability
Offering digital platform & services to enable enterprises for digital & energy transition and net zero
Renewables & Sustainability
New Paradigm with Net Zero, Digitalization, and Energy Transition
As the world embraces to start strong on a 1.5° Pathway (keeping global warming to 1.5° by 2050), nations and enterprises are investing in Net Zero, Sustainability, and Energy Transition. This impetus added significant targets in
Renewables (Utility Scale and Distributed)
Energy Efficiency (Commercial, Industrial, and Community)
EV (Vehicles, Charging Infrastructure).
The new energy ecosystem is evolving to be highly distributed and driven by a dynamic energy market, rewriting the traditional utility models. This constantly changing ecosystem will require robust enterprise-class digital platforms and partners to achieve the necessary outcomes in generation and efficiency while optimizing O&M.
Enterprises are measuring a central ESG scorecard to track direct and indirect (Scope 1 and 2) carbon impact. They will strive to improve their ESG score through iterative investments and incremental improvements over the next 10-20 years.
CES NeoSilica helps you have a unified system view across your entire portfolio with the seamless alignment of all stakeholders to attain maximum performance and revenues. In addition, as the portfolio expands asset classes, we support seamlessly.
We are committed to contributing actively in critical areas to achieve UN SDG – for Clean Water & Sanitation, Affordable and Clean Energy, Industry and Infrastructure, and Sustainable Cities and Communities.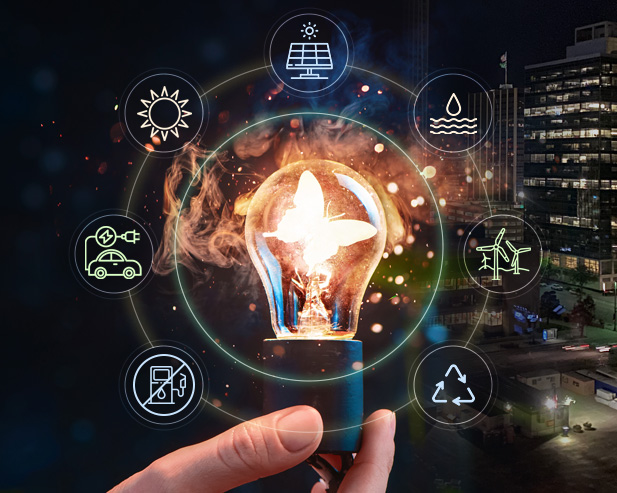 Our Service offerings
Our services offer extensive IoT, IT, and IT/OT integration experience and functional expertise to build advanced enterprise solutions through Digital Transformation, Renewables, M&A, and ESG initiatives.
NSoT, a one-stop Digital Energy Platform, contains Industrial IoT, Edge and Cloud SaaS, and AI/ML with Analytics. It has been deployed over the past ten years across various enterprise customers, analyzing billions of data points daily. The vertical-specific products and solutions are
Renewables & Energy Storage (BESS) – IoT DAS, EMS, CMMS, Asset Management, Performance Analytics, Plant SCADA,
Utilities – RTDAS, AMR/AMI
Smart buildings & industries – Energy Management, Industry 4.0
EV charging infra – Centralized Energy Management
As a strategic digital partner utilizing NSoT, we help digitally track all direct and indirect carbon sources with our deep functional expertise, improving enterprise sustainability targets and enhancing efficiency.
Our Key Benefits

Cost Efficient
For RE, improve generation and revenues and reduce O&M expenses.

Modernization
Modernize legacy technology with the latest IoT & Cloud.

Energy Efficiency
For C&I, improve energy efficiency and savings while achieving Net Zero goals.
Your Strategic Digital Partner for Energy Transition, Digitalization, and Net Zero
The secret to getting ahead is starting. Get in touch with our practice head/leader to initiate a productive exchange of ideas for value generation.