Lift and Shift
Modernize For Performance, Efficiency, And Manageability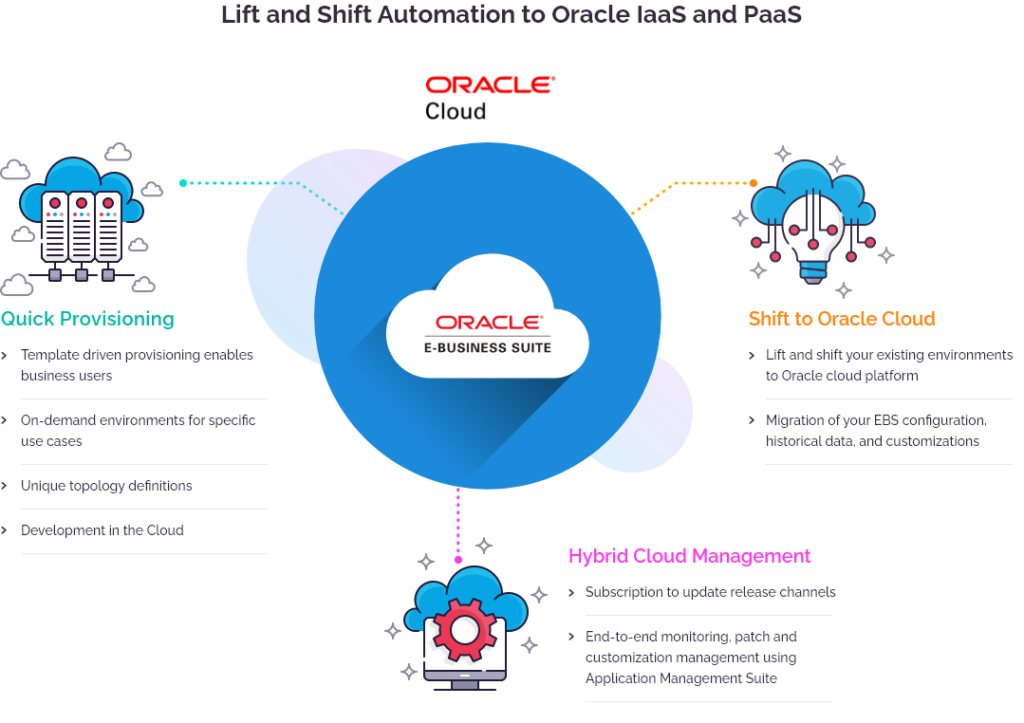 Our Demonstrated Suite Of Tools, Automated Capabilities, And Collaboration Models Drive Better Monitoring And Improved Performance For Migration And Ongoing Management.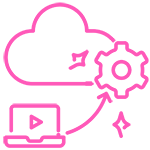 Migration To Oracle Cloud
Undoubtedly, the go-to solution to innovate faster for many enterprises is the cloud today. Instead of purchasing, owning, and retaining physical servers and data centers, enterprises are moving their digital assets to cloud applications. This allows an enterprise to meet on-demand delivery of IT resources and run workloads remotely through migration to Oracle Cloud.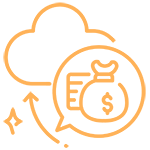 Oracle ERP Migration To OCI, AWS Or Azure
Our multiple migrations across diverse platforms have attained cost benefits for customers in the range of 30 to 40 %. There are many definitive factors for optimal cloud migration strategy like the right IT & business collaboration, recreating the business processes that align with the business needs and pain points, change management, and a deeper understanding of tools to optimize the cloud environment. Whether it is Oracle ERP migration to OCI, AWS or Azure or transforming/integrating legacy applications to cloud-native applications, CES provides the value of experienced and specialized capabilities along with effective collaboration models.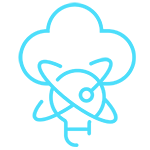 Be Scalable And Cost Competitive
With lift-and-shift, SaaS migration, upgrades, and post-migration support service offerings, we provide scalable strategies on Oracle Cloud Migration Services for meeting high-performance requirements and enhanced application health. Our added benefit of the predetermined fixed cost and time model is highly economical and adds non-complexity to the process.
Migrate On Time And Within Budget