Oracle EBS
Avoid application version obsolescence and mitigate Oracle's fast-approaching EBS de-support deadline.
Upgrading EBS Could Be A Challenge Due To Prerequisite Patches And Specific Upgrade Issues Related To EBS Configuration.

Quality Vendors
Suitable quality vendors who upgrade the application may not be readily available due to lowered business volume. Upgrading can become expensive as resources move to newer versions and the cloud.

Skilled Expertise
CES Oracle Services with its skilled expertise and time-tested upgrade experience of over two decades for various industry verticals help you avoid application version obsolescence and mitigate Oracle's fast-approaching EBS de-support deadline.

Efficient Methodology
No need to run business processes with blunt tools and outdated features. To plan, implement and test a reliable Oracle EBS Upgrade to 12.2.10, CES analyses the customers' current version and the processes they follow and maps a clear path to make the transition easy. Our methods are non-intrusive and are aligned to the customer needs, the complexity of the application ecosystem, and essential business drivers. We aim to reduce upgrade cost, effort and timeline while achieving operational efficiency and transforming your IT system. 
Harvest The Key Benefits Of Oracle EBS Upgrade
At A Fixed-Cost In Fixed-Time – Guaranteed!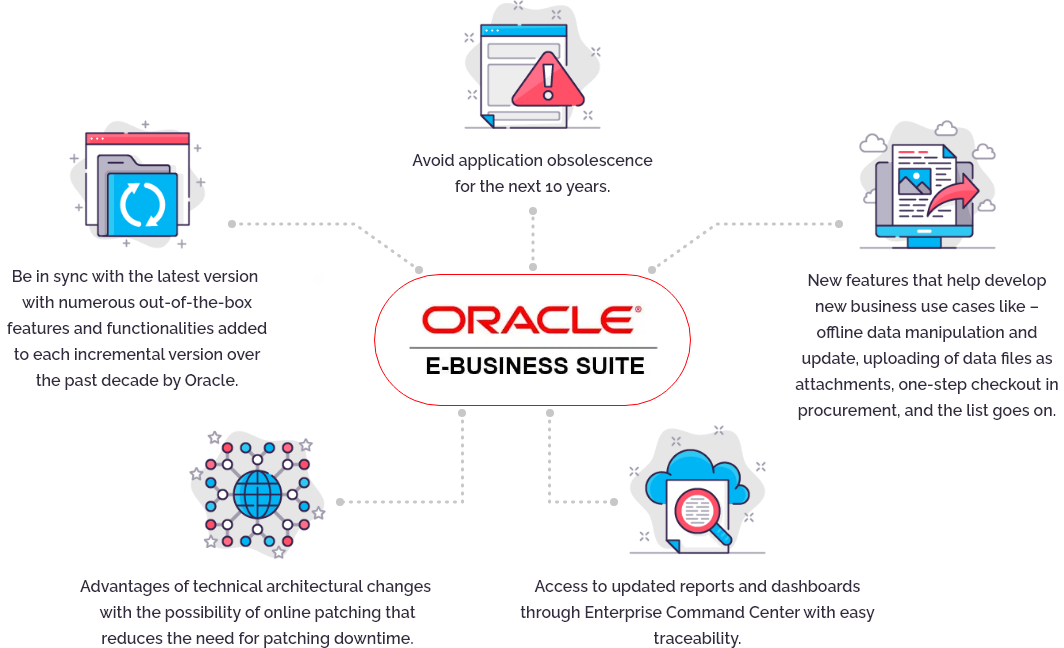 ROBUST SOLUTION
De-Risking Your Business Gets As Easy As Pushing A Button.
Having robust solution capabilities across technical, integration, functional, and cloud infrastructure services, we help customers attain reduced downtime and avoid operational disruption. By performing a comprehensive analysis of customizations and extensions, you can optimize your IT system and maximize the ROI. Our well-planned and methodical change management approach also helps in gaining user acceptance and adoption, which is critical to the implementation process.
Modernize your EBS and drive innovation through our extensive services spanning Oracle EBS Upgrade Assessment, Functional Consultation and Training, Technical Consultation and Training, Project Management, CEMLI Remediation, Testing, and Compliance. And reduce your technical effort up to 25% and user efforts by 30%.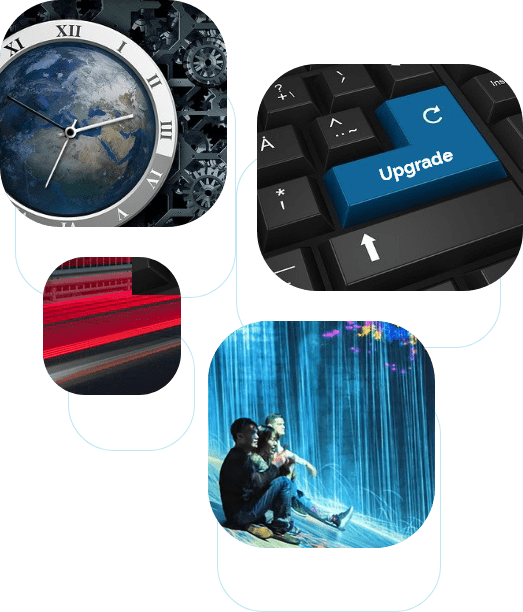 How We Do It?
We closely work with you to follow a well-defined methodology right from planning, knowledge transfer to post-upgrade support at a highly affordable fixed cost.
See how it's done

An unbelievable outcome

Lead Your Journey to Oracle EBS Upgrade with Ease and Confidence.