Managed Network
Managed Network Services
Get a reliable, secure, and agile network.
Managing the performance of the network bandwidth, agility, and security on your own can be demanding and expensive with the evolution of applications, cloud computing, digitalization, and IoT. Also, with limited resources, organizations are challenged with monitoring all the alerts and attending to recurring bottlenecks, which impact the health of the running infrastructure.
From existing infrastructure setup analysis, network planning, design improvement, and testing to project-managed services across wired and wireless, CES partnered with global clients to help them modernize their IT infrastructure and delivered tailored solutions for their distinctive needs. Based on our deep industry knowledge, we help you with 24/7 technical support, immediate access to upgrades, and online case management.
Our end-to-end network services and solutions comprise all enterprise networking issues consisting of integration, troubleshooting, technical support, and policy setting. We support network requirement POC, lifecycle management, and network provisioning along with test labs consolidation services.
As organizations streamline and transform business processes through technology, managing networks has become more critical and complex than ever. CES, your trusted partner with decades of experience managing networks across domains, ensures your network stays up-to-date, secure, available, and runs efficiently. Our affordable network services help you manage faults, performance, and configuration across network and security operations.
Our Approach
From legacy networks to an SDN architecture that can handle all your challenges and protect networks against expanding security threats.

Discovery
Assess your current network environment and get recommendations specific to your performance objectives and application requirements. Analysis and comprehensive assessment of running infrastructure setup, including network resources, firewalls, switches, routers, and servers, their interconnectedness to achieve efficiency.

Consulting
Advisory towards optimizing the running setup to reduce the hurdles in the network and boost the performance. Our lifecycle assessment with experienced guidance provides the maximum value from your existing investments and enterprise agreements.

Integration and Deployment
Extensive experience in uniting the different components of network infra like data, voice, and wireless to optimize the end-user experience. Deploy network transformation with a wide range of capabilities spanning design, execution, cutover, training, and ongoing support.

Managed Network Operations
Tap into proactive management for your technology, people, and IT operation that monitors and maintains networking applications, functions, and services that enterprises need to operate remotely.
Our Service Offerings
Our service portfolio comprises strategy, design, and implementation across a range of necessities and network applications like network monitoring, automation, hybrid software-defined data center network, cloud interconnect services, cloud-native network service, reporting and analytics, and patch management with custom monitoring coverage. We consistently follow the terms of the tiered support levels (L1, L2, L3). Select from a range of network management choices and easily upgrade to the technology that fits your requirements

Network Transformation Services
Keep it agile and embrace efficiency by adopting modern approaches like Software-defined networking (SDN), IoT, M2M, and the cloud by rearchitecting your entire network DNA.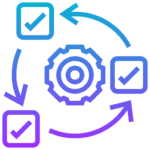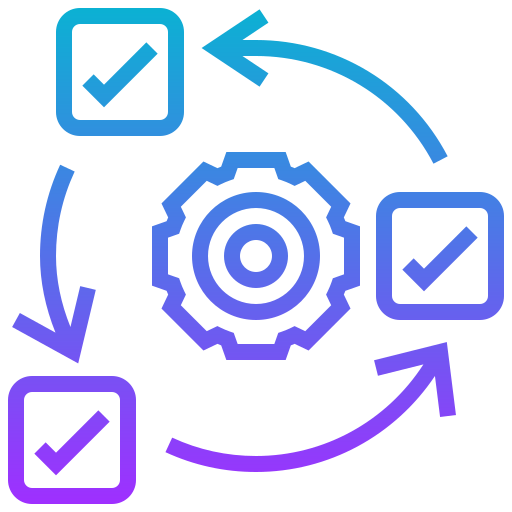 Network Strategic Services
Resolve critical challenges and meet long-term objectives by engaging best practices and competitive benchmarks in excellence, actionable insights, and future-proof advice.

Automation and Orchestration Services
Envision real-time and proactive networks by employing adept scripts, tools, and platforms to reduce human errors and operational risks.

Network Operation Services
Run day-to-day operations with a single centralized managed network having 24/7 network operations centers, automation in service delivery, and analytics-based insights to achieve performance and speed.
Our Key Benefits
Improve the health of your IT network to strengthen your business performance

Agility
Enable seamless, high-speed data handling and improve agility by remedying network inefficiencies, be it legacy hardware or bottlenecks.

Productivity
Boost productivity by allowing your IT team more time to focus on primary tasks with easy access to information, higher connectivity, and faster response.

Availability
To monitor the business on a stable basis, build efficient networks across diverse environments, from stand-alone to hybrid architectures, with maximum availability and continuity for users.

Security
Provide built-in, end-to-end security against internal and external threats with encryption, advanced firewall, secure endpoints, and threat prevention. Get control access to sensitive data and advanced warnings by identifying or stopping threats before they reach your network.

Cost savings
Minimize operational costs by simplifying network management and increasing operational efficiency.

Automation
Remove error, standardize processes, and reduce the workload to maximize network functionality by taking advantage of highly automated and simplified network management.

Access
Let your teams collaborate and work virtually anywhere in your enterprise. At the same, track the functions of your business as alerts can be sent out in case unauthorized access occurs.

No Hassle
Keep your network running with reliable connectivity backed by strong SLAs without the hassle of managing and configuring it yourself.

Responsiveness
Ensure critical apps get priority, helping reduce latency, improve responsiveness, and keep employees, customers, and constituents connected to apps and data.
Have more time to spend on your critical goals by deploying the management of your network to us.