Agriculture Data Science
Agricultural Data Science
Data science along with Digital technologies provide farmers intelligent data to improve crop yield and efficiency. AI technologies and connected platforms help farmers analyse data in seed genetics, plant health, soil, and environmental conditions for better decision making.
CES provides technology services to growers, supply-chain companies, plant genetics and food science industry. With a deep understanding of agriculture domain and by leveraging modern technologies, we help our customers with:
Exploratory Analysis
Data Aggregation and Enrichment
Automated Data Curation
Prototyping / Grid Cross Validations
Applying Learning Algorithms
Predictive Analytics
Computer Vision
Data Analysis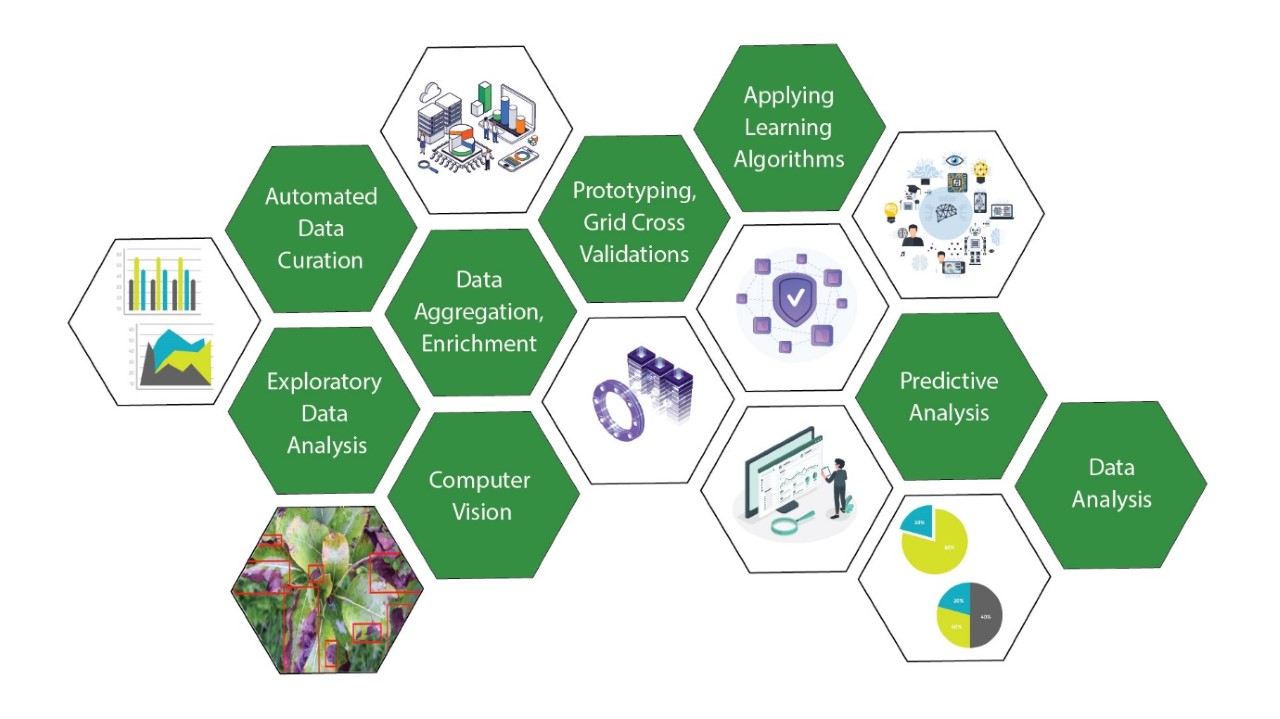 Key Benefits
Our services help our customers with
Strong agricultural domain expertise.
Accelerators to expedite automated data curation and balancing.
One-stop shop for end-to-end data engineering needs.
Seamless collaboration between Data Scientists and Data Engineers.
Expertise in computational biology as well as deep/machine learning.
Our Differentiators
15+ years of experience supporting Agri-Domain clients.
Delivered 80+ Agri projects in the last 5 years.
Assured overlap of 3-4 work hours for seamless interactions across time zones.
60 days warranty on all the code delivered.
Zero cost proof-of-concept.
Tap into the power of AI to transform farming for better crop yield.