Investor Operations
We help build investor trust with efficient inquiry management and proactive crisis handling
Nurture long-term relationship with Investors
Upholding the interest of shareholders and investors is vital to maintaining Investor Relations. By facilitating effective communication and engagement through our hands-on experience, we help foster trust among your shareholders and investors. Our experienced operations team can assist your organization in attracting new investments while maintaining existing shareholders. This, in turn, ensures access to essential capital for growth and operations while instilling investor confidence.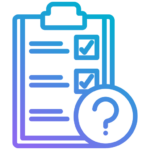 Inquiry management
Handle Fund, Portfolio, and Firm inquiries from prospects and investors.

CRM/ Client Data Management
Maintain and update client information (contacts, investment details, and supporting documents)

Website support
Posting reports on client websites and handling access issues.

Client Onboarding
Ensure timely onboarding of clients and dissemination of welcome letters. Handle transfer of client interest to other parties.

Capital Calls & Distribution
Contact investors on pending capital calls. Handle callbacks from investors for verification of updated bank details regarding funds.

Wire Instructions update
Process wire updates and conduct callbacks to verify information.

Reporting
Sending standard and customized reports to investors through website and email.

Tax Re-solicitation
Request updated W8/W9 forms from investors once they are close to reaching the expiry date.

Audit Confirmations
Provide a standard summary which provides a snapshot of the client's investment details for a particular quarter.
How We Deliver Value?

Timely Client Interactions
Establish standard SLAs for inquiries and ensure that every request is processed and responded to within the set timeframe.

Crisis Management
Establish communication strategies to provide updates to stakeholders during times of crisis.

Client Satisfaction
Proactive in understanding and managing client expectations.

Transparency & Integrity
Aim to build trust with stakeholders by providing accurate and timely information, maintaining ethical practices, and fostering positive relationships.
Boost investor confidence, streamline interaction, and build trust.