E-commerce fraud has become a pressing problem, especially after the changes in Visa and Mastercard regulations in 2018. As online commerce continues to grow, it is imperative to take proactive steps to detect and prevent fraud and chargeback. Businesses can achieve this by partnering with the right e-commerce fraud prevention companies that prioritize consumer protection measures and merchant loss prevention.
Being a prevalent issue for e-commerce businesses, chargebacks often result in significant financial loss for merchants. Therefore, it is crucial for retail, social networking, SaaS, gaming, and streaming brands to understand the risk factors involved in chargeback management and explore ways of reducing them. This blog highlights the key aspects businesses should consider when dealing with chargebacks and provides practical tips on minimizing their impact.
Minimizing Chargeback Risk: How to Reduce Losses
After implementing Visa Claims Resolution (VCR) and MasterCard Dispute Resolution Initiative (MDRI), merchants had hoped for a substantial drop in fraud and chargeback ratio. However, recent statistics have shown otherwise. Almost 75% of e-commerce merchants have reported a rise in fraud attempts. Global fraud is expected to top $100 billion in 2027, with $35 billion already reported in 2022. In the US alone, chargeback fraud reached $15 billion in 2022 and is anticipated to hit $17 billion in 2023.
Merchants are losing an average of $3.75 for every $1 lost to fraud due to additional fees, increased overhead costs, and other losses. The other losses with chargebacks include loss of revenue, loss of products, and even reshipping/handling charges. Furthermore, merchants spend a significant amount of time/ resources dealing with the entire process, which is time-consuming and expensive.
Taking preventive measures to reduce chargebacks and safeguard business accounts is of prime importance. A business is under control if its chargeback ratio is less than 1%. If it exceeds 1.5%, the acquiring bank will request a chargeback reduction plan, and the merchant account will be placed under chargeback monitoring. When the chargeback ratio exceeds 2%, the merchant account is deemed high risk, resulting in additional penalty fees and eventual closure.
The best way to minimize chargeback is by taking preventative steps.
Here are some of the effective ways to reduce/prevent chargeback:
Refund /Return Policy: Clear returns and refund policies should be indicated on the website along with the time frame. RMA (Return Merchandise number) is provided to track customer returns. Dissatisfied customers receive a refund to avoid a possible chargeback.
Policy Abusers and Compliance team: Fraudsters take advantage of the friendly policies of merchants, like returns and refunds. Such policy abusers are a nightmare to merchants as it requires research on the delivery or returns of merchandise. This robust validation process will help the merchant from future disputes and financial losses. The CES delivery research team thoroughly evaluates customers' historical data about purchases, returns, refund claims, etc., which helps differentiate fraudsters from genuine customers. We build a strong layer of protection between merchants and consumers.
Back Office Support & Shipment Tracking: The back-office support team should verify the address by contacting the customer and monitoring the shipment. Also, the automated workflow should be tested periodically every two months. Delay in shipment to be notified to the customers in advance to avoid dissatisfaction leading to a chargeback.
Accurate Descriptor: It is essential to use clear and precise statement descriptors to reduce chargebacks and disputes on bank statements.
AVS Tool: To prevent fraud attempts, the billing address entered by the customer must match the one associated with the cardholder's credit card account.
3D Secure: Customers must verify payments through 3DS with the card issuer at the time of payment. 3D authenticated payments cannot be disputed.
Terms & Conditions: Terms & Conditions of the services should be clear. In subscriptions, businesses must state the date of recurrence. Cancellation policies should be mentioned. All communication must be sent to customers by email or text message.
Account Executive: Almost every dispute starts with a customer service contact. A customer determined to reach the bank to file a chargeback would have contacted the business in the first place. This first contact is critical as it provides clear and precise information on the customer's needs. Resolving a dispute on time and assisting customers with empathy requires a skilled customer service team, and at CES, we have hands-on experience handling dispute inquiries.
Best resolution at the first instance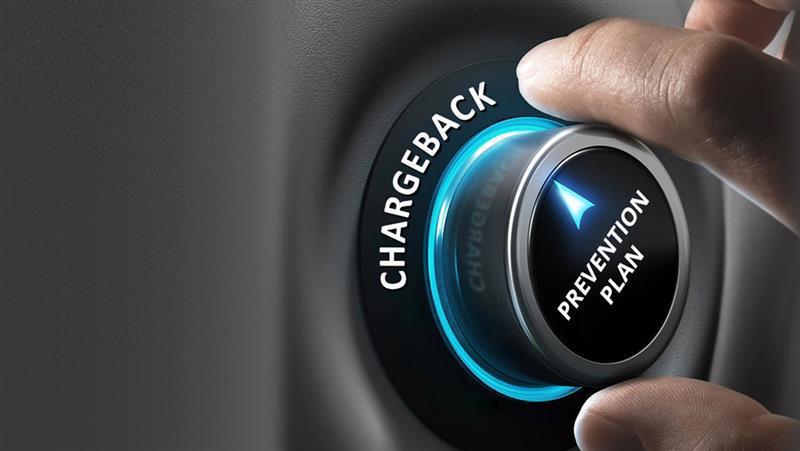 How our services can effectively help merchants address Chargeback nightmares.
We face a fair share of expected and unexpected market changes each year. The fraudsters change their pattern according to the market changes. Visa 3.0 regulations for compelling evidence are taking effect in April 2023.
CES offers top-notch Chargeback services with experienced professionals who create cover letters for both Fraud and Non-Fraud Chargebacks. Our team focuses on winning disputes and doing representment within the allotted time frame by monitoring and tracking chargeback SLAs to avoid chargeback losses. Appropriate compelling evidence and highlights help the merchant to win chargeback. The experts at CES are prepped and prepared to help merchants with all the support they need. Our services conform to new standards matching the previously undisputed transaction copy, IP address, device ID, card, etc.
Our primary objective is to resolve chargebacks on the first attempt, minimizing the possibility of a second chargeback. Our team has expertise in representing disputes and assisting merchants in achieving a remarkable win rate between 60% – 70% while cutting the operational cost by 50%. Fight online fraud and chargebacks with a dedicated and cost-effective team. Visit us @ https://cesltd.com/fraud-prevention/ to know more.