Our ever-expanding CES family made it happen!
We are celebrating not just our business, but the growing family we have become in these last 16 years of ebb and flow. It is also a celebration of the trust, commitment, and rigor of the people who made it work and helped CES grow. CES has come a long way and crossed 1000 employees in 2021! And we are thankful to all who made it happen.
At CES, we create reliable, niche-focused solutions that offer flexible delivery models and align with customers' business goals. This is facilitated by an engagement process that works as an extension of customers' teams, but at a lower cost and with better productivity.
The Beginning
After many years of industry experience and a successful joint venture with HCL, one of the industry majors, we realized there is a wide gap in services available in the market for enterprises based on their size. Large enterprises could leverage the global vendors to stay ahead of the competition. However, the mid-size enterprises were at a disadvantage of not getting attention from big service providers or having limited resources to utilize global talent.
To build a platform to bridge this widening gap and to incorporate a unique and innovative service delivery model, CES was born. The decision to serve medium-sized companies and help them leverage global talent became our motto.
In this journey we endured our share of challenges. We started with a competent sales and marketing team to understand customer problems. In passing years, we realized the importance of strengthening our fulfilment processes through the delivery challenges we faced. Like many other companies, CES also faced the 2008 financial crisis, which heavily impacted our financial performance.
We began offering end-to-end solutions in niche markets that continue to be well received by our customers. The focus is on actively listening to our customers' problems, crafting customized solutions, and delivering remotely at a fixed or predictable cost.
These initial years inspired us to "be at it" and stay focused on our fulfilment processes and value-driven services, and customers naturally flew in.
Despite the tough competition, we grew by securing long-term engagements with our clients due to our customer-centric approach. Quality is an integral part of what we do. By improving and simplifying complex business processes, we help organizations work efficiently. CES now serves more than 100 clients!
In the Heart of it All – The Two Pivots
In the last 16 years, CES has grown from a start-up to a tech-enabled, high-quality service provider and partner to our clients. CES has a reach of 1300 employees across 10 locations globally. At the core of this achievement, there are two intrinsic pivots that we practice.
1. Employee-Centric Culture

A ship of Thousand Specialists navigating through 'Hi-Tech' tides sailing towards new horizons.
Our striving and entrepreneurial workforce is the backbone of CES. We remain a small cohesive team of cohorts listening and supporting each other. We continue to focus on work-life balance, paying special attention to emotional support for our employees and their extended families.
Our employees' satisfaction with their work and wholehearted involvement in what they do is integral to the success of our business. Their motivation to go above and beyond has helped us grow and develop mutually.
As the saying goes "Success is best when shared". Every member of the CES family from new hires to experienced employees have a critical role to play. We consider our employees as the linchpin in our growth. Focused on building a diverse global team with the best talent, we invest in tools, training, and technology.
2. Customer-Driven Services
Listening to our customers' feedback to redefine and re-engineer our methods has enabled us to grow both vertically and horizontally. Our biggest victories are when our clients become our brand advocates and bring new and cross-selling opportunities from both inside and outside their organization. Our goal is to truly connect with customers by understanding and resolving their problems with flexible delivery models.
The emphasis has always been on the big picture. Having a long-term relationship with customers as well as employees is our top priority and has helped us to reach our goals and to grow this far. We empower our employees so that they empower our clients with requisite services that solve business problems, not just technology problems.
The New Horizons: Goals and Aspirations
In the last three years, we grew 30% organically. Despite the setback of the pandemic, CES had a great year in 2021, tapping into our technical ascendancy for digital collaboration and communication. We are on a constant lookout, gauging our market position and striving to make a difference without losing sight of our core strengths of customer empowerment and employee trust.
With guarded optimism, we envision becoming a 5000 people company by the year 2025. With that, what does the future hold for CES customers?
In the journey ahead, we will continue to be a one-stop shop solutions and services provider for customers by expanding our service offerings to meet their dynamic needs. We will continue to hold onto our team-centric work culture, with customers as the focal point.
Post pandemic, the workplace culture is set to change, and CES has already adapted to the hybrid work scenario as the new normal. We will pursue our quest to build high-performance competency centers to strengthen delivery teams in helping our customers.
CES may not be the first of its kind, but it is built to last. Why? Because the relentless search for the best talent and customer satisfaction is at the heart of what we do while providing Customer Empowering Solutions.
Every day is a good day to thank our employees. After all, we wouldn't be where we are without the awesome people who represent CES every day. Our employees have worked hard, and as we grow in numbers, there is cause for celebration. Let us celebrate our employees today.
Find out how CES can help you leverage the global talent for all your IT and ITES needs and empower your business: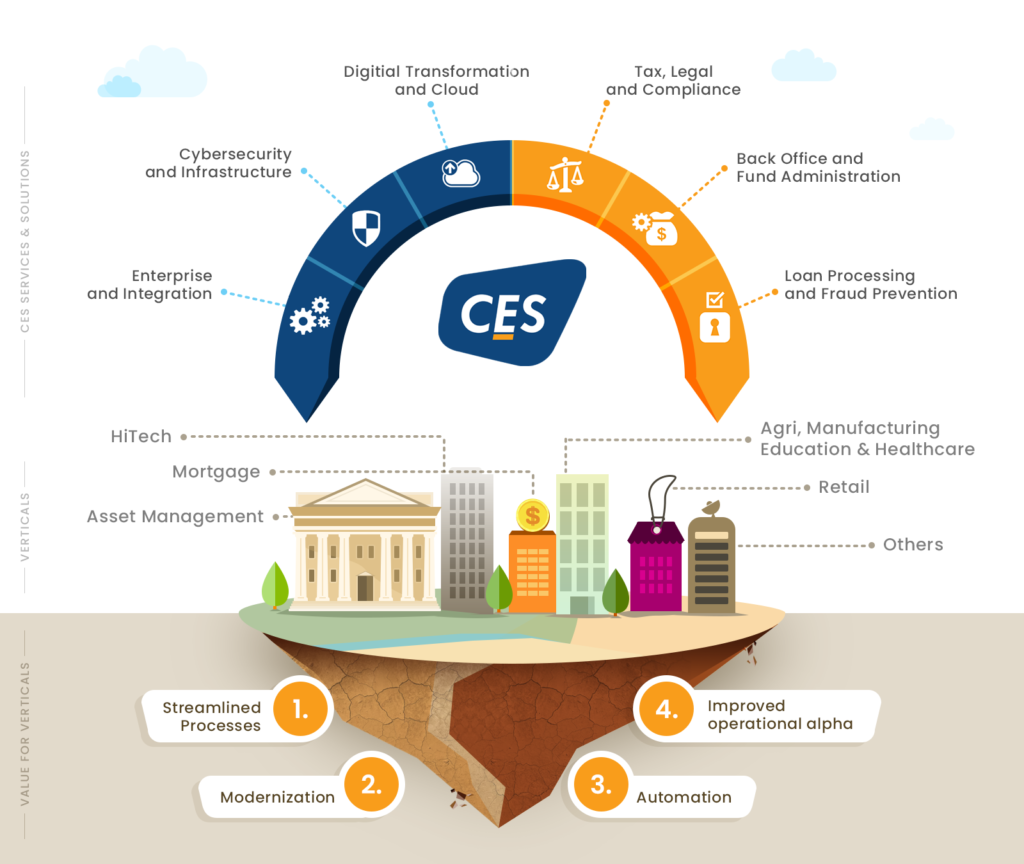 You can contact me at venkat.davarapalli@cesltd.com. To learn more, visit our webpage www.cesltd.com.